Pilates Berkhamsted - Definitive list
By
Richard Roscoe
on
September 1st, 2023
Pilates Berkhamsted: Pilates is a type of exercise that focuses on strengthening your core. It uses controlled movements to stretch and lengthen muscles, which can improve posture and reduce low-back pain. The exercises are based on the concept that there are "lines" in the body where we find strength or weakness (e.g., back extensors).
Pilates helps you to focus on these lines as well as breathing techniques - all with a goal of improving coordination, balance, flexibility and strength.
Pilates Berkhamsted
In this article, I'm going to list all the Pilates Studios and Classes that are in Berkhamsted. If you know of others, based in Berkhamsted, with a website please drop me a note.
---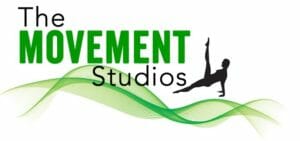 The Movement Studios
Address: The Basement, 40 Lower Kings Rd, Berkhamsted HP4 2AA
Phone: Emma: 07429 971212 – Kay: 07786 394341 – Janet: 07891 526118
Website: http://themovementstudios.com/
Testimonial: "Emma is a genius. I cannot describe her any other way. I slipped a disc in my lower back two years ago which touched the sciatic nerve. No amount of physio and chiropractic fixed it, nor did ..."
---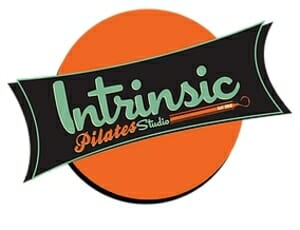 Intrinsic Pilates
Address: First Floor, Trio Hairdressing, 155 High St, Berkhamsted HP4 3HB
Phone: 07989 556154
Website: https://www.intrinsicpilates.com/
Testimonial: "My posture, core strength and flexibility have improved immeasurably since coming to Pilates classes with Susannah and I couldn't wish for a better teacher."
---

The Pilates Workshop
Address: Espinosa Centre, Northbridge Rd, Berkhamsted HP4 1EH
Phone: 07967 156932
Website: http://thepilatesworkshop.co.uk/
It appears that their website doesn't include Berkhamsted although they have a Google Business listing here.
Testimonial: None found.
---
FRAN BROWN PILATES
Address: Bridge Court, 10 Bridge St, Berkhamsted HP4 2JE
Phone: 07900 858985
Website: https://www.fransfitnesspilates.com/
Testimonial: "I always enjoy your teaching in the hall and the company of other members that I have come to know over the years. Yet over the past few months during lockdown I have also enjoyed the online, ..."
---
Bayoga Yoga & More
Address: 162-166 High St, Berkhamsted HP4 3AP
Phone: 01442 866667
Website: https://bayoga.co.uk/
Testimonial: "Penny is mindful of each of her students and able to tailor each class to suit everyone attending, no matter what level or physical ability. The breathing and relaxation are wonderful too!"
---

Kumari Pilates
Address: The Vyne (Berkhamstead Arts Centre), Northbridge Road, Berkhamstead HP4 1EH
Phone: 01442 818283
Website: https://www.kumarifitness.com/
Testimonial: "Pali, I can't even begin to put into words how much I enjoy the Classes! You're such a lovely teacher and it's evident that you really care about the progress and development of each of your students."
---

Bump and Beyond
Address: 2 Cedar Rd, Berkhamsted HP4 2LA
Phone: 01442 461670
Website: https://bumpandbeyond.club/
Testimonial: "My biggest improvement which I know I wouldn't have been able to achieve without Vicky's precise exercise program is to my 'overhang' or my 'Kangeroo pouch' which I call it after 2 c-sections. It has definitely shrunk which has given me more body confidence."
---

I'll add more Pilates Berkhamsted as I find them, there are no doubt loads more ...
If you don't want to be on this list, drop me a line and I'll remove you - but surely, Pilates Berkhamsted is so very competitive, getting a mention has got to be good PR?
Just to recap