You've created a beautiful blog and written a ton of articles. If you're not getting the attention your blog deserves, you're not alone. There are a few things you can do to grab people's attention and increase blog traffic. This article will give you 5 proven steps showing how to drive traffic to your blog that will help you monetize your site.
Step #1 Strategic Posts
If you really want to attract people to your blog, you need to provide content that people want. It really is that simple. You need to build a content strategy for your blog with the goal of attracting your target audience.
Once you have the right strategies in place, you need to deliver the best quality content that delivers on it. It's not just high quality content that's important, it has to be the right content.
When you are creating your plan, think about your audience, what are their burning questions? what do they love to read about? Talk to your customer support team, what issues do your clients raise? What are the most common questions?
If you are still stuck for topics, questions, or ideas to inspire your content, head over to Quora and you'll get a clear picture of what questions are being asked by people in your niche.
Answer the Public is a great site to spark ideas, you enter your topic, brand or product and it comes back with a host of things that people ask.
If you want to know what other people in your niche are writing about then Buzzsumo is your go-to tool.
Key Tips: So do your research and create a content plan that you know your target audience will love. Make sure each article is crafted to answer a specific question or educates your prospects about a particular product feature and how it would benefit them. Blog posts that dispel myths and doubts about your products and niche are powerful and can bring blog traffic.
Key Tips: If you want people to read your content, use shocking statistics, eye-catching infographics, and offer your work in video format. Make content that readers want to like, share, and most importantly, link to.
Fill your Blog with Evergreen Content
What is evergreen content? Nope ... it's not conifers
As a blogger, you don't want to spend hours of your day writing content that will be out of date shortly after you've posted it. It's much more efficient for you to have content that's going to be relevant for months and years. This is where Evergreen Content comes in. It's stuff that says relevant over time.
Here's an example: If you write a blog post about this year's Oscar nominations, you might get a flurry of interest for a short time, after that, it's old news that nobody cares about.
If you write about the greatest movie car chases, that topic will be searched about for the years to come - it's Evergreen.
Key Tips: Writing about topics that readers will need over the long term is one way to ensure higher blog traffic. Identify and create blog posts about the recurring questions people ask today or need help with all the time.
The Gold is in your Headlines
Your headline appears in the search results, it's what needs to excite them, grabs their attention, captures their interest and gets them to click through to your site.
The headline is what grabs their attention.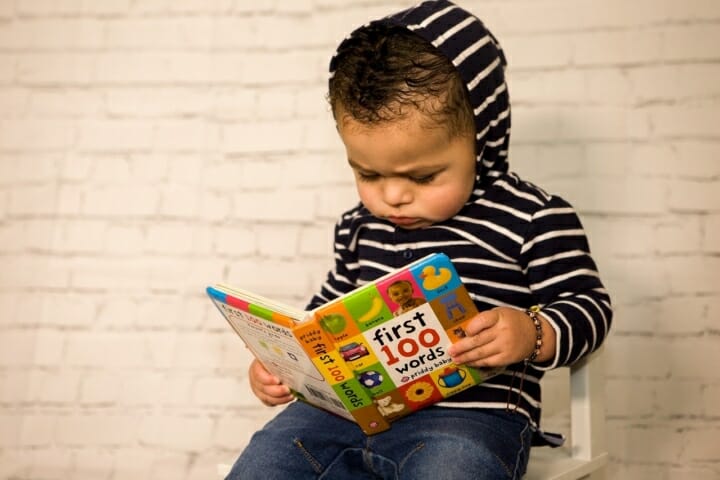 A poor headline will mean your hard work will never be read. If you have a great article hiding behind a crappy headline, it'll die a quick death.
Headlines are so critically important for an author that they may spend 80% of their time crafting this single element.
A/B testing is the perfect way to try out the effectiveness of each headline you conjure up. Don't be afraid to experiment.
How should you A/B test? You can use a tool to do this for you or you can use a manual method, but the idea is to get the message out about your blog post to your audience, 50% see version A and the others see version B. You need to track which version gets the most engagement. The winner moves forward and enters another test with a new headline candidate.
Use Email Marketing to Drive Traffic to your Blog
Promoting your content through your email list is highly effective. Readers already know you, they trusted you enough to give you their email address and so they will probably click through an email that sparks enough interest in new posts on your website.
Put a system in place so that when you have new content ready to post, you can follow a plan that gets social media, email subscribers, and all your other channels excited to see what you have written.
As a business owner, your mailing list is a very cheap way to trigger more high quality website traffic.
Key Tips: You'll need to make sure you continue to grow your mail subscriber list, offer content upgrades or lead magnets (you should have a landing page for your lead magnets already) in return for visitors' email addresses.
Make your content more visual
Visual content is more engaging. A huge wall of text on your blog can scare away readers!
Use more infographics, more diagrams and photographs, use illustrations and video embeds.
Create infographics with the multitude of tools available, from PowerPoint to Canva. They don't have to take long to generate and they will make your blog posts more engaging.
Use the most popular Blog Content Styles
There are a huge number of blog types or styles, but there are some very popular ones that you should use if you want to get more traffic on your site. Here are the top performing post type used by experienced bloggers.
List Posts
You'll see thousands of list posts on the internet, they have titles like:
67 blog posts that will blow your mind
7 blogger secrets (that you wish you'd have known before you started blogging)
12 easy ways to make your blog into a cash machine
Content provided in list style is popular because it's so easy to digest. You know what to expect.
If you want your content to collect more clicks and drive blog traffic, put the list blog in your content marketing plan.
How-to Posts
Next on our tour of posts is the how-to guide. Informational posts are heavily searched and are therefore extremely popular when you want to get blog traffic to your site.
When you create a how-to, it's good to use a structured explanation of the steps or stages required. You can also go further than most posts and include the How-to schema to allow google to provide a rich snippet of your content.
How-to posts are strengthened by the inclusion of accompanying visuals to help explain the process you are documenting. Video can be the perfect medium for the how-to.
As a blogger, you want to increase not only your traffic but also your topical authority, the how-to is an excellent way to show that you know your topic inside out and to build trust with your readers.
Checklist Posts
The checklist post can be provided as a downloadable piece of content, so your visitors can easily make use of the checklist over and over.
Include your branding and contact details in the download's design, then, as the user gets value from the checklist, they will recall how great you are.
Keep the checklist post focused on completing a single problem or task.
A really useful checklist should get a ton of social shares that drive high volumes of blog traffic to you.
Case Study Posts
Case studies are an awesome way to show potential clients what it would look like to do business with you. They get to see an example (from start to completion if. you decide) of the processes you go through. You get to use the words of the people you worked for, you can insert direct quotes, you could even use an interview-style to bring even more authenticity to the post.
Because your potential clients love to read case studies they can be used with great effect to increase blog traffic.
Multi-part tutorial
A multi-part tutorial is a lot like a how-to post, but you break it down into a series of posts that gradually uncover the complete solution.
This style of blog brings its own benefits. If a visitor finds one installment interesting, informative and to the point, they will probably visit several, if not all, the parts of the tutorial.
This activity (visiting multiple pages on your site) tells google that the visitor found your site useful. (And it lowers the bounce rate and single page views).
This factor is then used by Google when it's figuring out how to rank you against your competitors.
And again, better rankings lead to an increase in blog traffic.
Review Posts
No one wants to be the first to use a product or service. The review post shows them they aren't the first, they can hear first hand about a product or service - they can reduce their risk and feel they are making the right decision.
Review posts usually review a single product at a time (in-depth), or they review the most popular options within a post (usually less depth) allowing comparisons to be made.
Review posts, especially if they are kept up to date, are high traffic drivers for any blog.
Step #2 Use Keywords like a Sniper
Snipers are adept at placing a bullet precisely where it needs to be. They look at the ambient conditions, the wind speed, and direction, the temperature, the distance to the target, etc.
They understand exactly what it takes to get their job done.
As an author, wanting to get your ideas, your stories, and articles in front of as many readers as possible, you'll need to have a similar level of sharpness.
You can drive traffic through social media, podcasts, video channels, and email. But you can't neglect search traffic.
Being placed highly in the search engine results pages can bring heaps of organic traffic to your blog.
SEO is a win-win; you get targeted traffic from search engines, and users find the information and answers they're searching for.
Search engine optimization has to be done right or it won't work.
Do your keyword research, you need to know which ones to use, there's no point in targeting keywords nobody is searching for.
Use keyword research tools to help you - Google provides a keyword planner and it's free.
Place target keywords contextually within your blog posts.
Avoid keyword stuffing (using your target keyword too much).
Link to your other related blog posts where it makes sense.
Give the visitor the best user experience, that always comes before SEO.
Remember, it's worth the effort. Google gets billions of searches every day - you want the search engines to send traffic to your site.
Your only chance - long tail keywords?
Short tail (or base) keywords are incredibly competitive. It can cost many, many $1000's to get a top SERP spot in Google for something like 'best camera'.
This puts aiming for such keywords outside the budget of most bloggers.
Enter the long tail keyword!
A long tail keyword is one with more than 3 words. It is more specific and as such, the competition for it is reduced. If you can identify the long tail keywords for your niche, for your products and services, you'll have a far greater chance of ranking for those keywords.
If you find closely related long tail keywords (with the same intent), you can cover those in a single blog post.
Keyword research: Finding Long Tail Keywords
Keyword research tools can help you find awesome long tail phrases that are associated with shorter keywords.
The best place to start is with Google search.
Just type in a couple of words and Google will give you auto completions. These are long-tail keywords. You can write down any that seem applicable.
Next, take your list and search for each, one by one.
At the bottom of the search results, Google very kindly provides even more long-tail keywords (under related searches or people also ask).
Again, make a note of those that you see value in.
Your growing list is now ready for some analysis. You want to get search volumes for each of the keyword phrases and this is where we go to another SEO tool, the Google Keyword Planner (access is via the Google Ads platform).
Enter your list and look at the search volumes for each. Order the search volumes, highest to lowest. Remove those with the very lowest volumes of traffic.
Use your list of keyword phrases to drive your content and that content will in turn bring more traffic to your website.
WordPress SEO Plugins for Bloggers
The prevalent content management system, WordPress, is an excellent blogging platform.
Content creation is a breeze and its following is huge. This has led to the development of 100's of plugins that extend its base functionality and there's a category aimed squarely at helping with SEO tasks.
Before we take a look at the SEO specific plugins, there are some others that will help SEO even though they aren't categorized as SEO plugins.
Image Compression
It's important to use images and visuals to add to the interest of your blog posts, but you don't want this extra image content to slow down your website.
Page speed is becoming increasingly important, delivering properly sized and compressed images to people's devices can have a big impact on their user experience.
You have several choices.
Crop images and manually compress them before uploading to WordPress.
Or, get a plugin to manage this for you.
Make sure you use a plugin to provide social sharing buttons alongside your content. When a reader is enjoying your content and wants to tell their friends/colleagues about it, providing social buttons makes that easy (and therefore more likely) for them.
SEO plugins
SEO plugins vary widely in complexity but they all have the same goal, to increase your site's ability to increase blog traffic. They do this in several ways. Most provide a way to modify the meta description and title tags for each page and give feedback on the length and content of each.
If you create an intriguing meta description for each of your blog posts, that will lead to more clicks and more website traffic.
The Yoast SEO plugin provides a wizard that walks you through the configuration process. This is a very popular plugin with a relatively simple user interface. For an SEO expert, this tool will be too limiting. Novices will love it.
Yoast will analyze your blog content, checks readability, keyword usage and other on-page SEO specifics. It provides a score that you can see an increase as you work on improving your blog posts.
The RankMath SEO plugin is very comprehensive and comes with a host of modules (some paid for). It's an excellent tool that allows all sorts of optimizations to be made. It does have a configuration wizard, but to get the most out of it, you will need a good understanding of SEO.
Like Yoast, RankMath scores your content and provides pointers on how to improve each blog post. (It even helps you to improve the content of your blog post titles for better SEO).
RankMath integrates with Google Search Console and Analytics and delivers a useful summary of your site's performance in a dashboard.
Step #3 Find your audience - Bring them to your site
You'll often read that, you need to be on YouTube, Twitter, Facebook, Instagram, and a whole host of social networks. But the reality is, at least for most, that time and budgets are limited. The best we can do is to focus our attention on the social networks that already have groups or channels where our target audience hangout.
If you don't already know the best places to find your audience, you'll need to do some research. Build a list of the possible social networks, maybe you need to include all the mainstream ones, but you might need more niche-specific ones. Once you have this list, start your search.
When you find them, you'll want an engagement plan. A way to get in front of them. Are they crowding around an influencer? Can you build a relationship with the influencer? Can you buy your way in? (Some sort of ads).
Are they in a forum? Can you add value there?
Do they all listen to the same podcasts? Can you get an Ad? Can you get referral links?
You found them!
When you find the crowd, you need to show them your authority (on your subject) and give value. Answering questions, providing insights, helping people (if it makes sense and is relevant, you can offer links to content on your blog - but ensure you aren't seen as promoting your site).
Once you've done this, they will want to find out about you. They will click on your social media profile and click through to your site. There they can enjoy your blog, your brilliant posts and they will be amazed by the value you deliver. They will hit the share buttons and tell their friends about your site. With luck, they will sign up to your email list and want regular updates.
Getting those social media shares, building your email list, and delivering value will pay dividends. When you find your audience and you do this, you will see an increase in traffic to your blog as more and more people enjoy your content and find value in what you post.
When you know the places your tribe congregates, you should look at the configuration of your website's social sharing plugin. If people have too many choices, they often leave without taking action, they are easily overwhelmed.
Provide buttons to the networks that perform best for you.
By limiting choice, you'll get more shares and more traffic to your website and blog.
You don't get if you don't ask!
That's right. If you don't ask for something, you don't get it.
How are people supposed to know what you want them to do? Telepathy?
So make sure you call your audience to action (there isn't much proof that telepathy works - yet). Tell them what you'd like them to do.
Ask for a share or like. Suggest they forward your email to a colleague. Ask for a re-tweet. Ask for a comment on your post.
If your readers know what you'd like them to do next, there's a good chance that they will do it, especially if it's something easy and isn't going to cost them anything other than a second or two of their time.
This is an easy win if you want to increase traffic!
Step #4 Mobile first and Optimize your Website For Speed
People hate to wait. People hate tiny text that they can read.
Get either of these wrong and your potential visitor is gone without reading a single post!
Many people will read your blog whilst waiting in line, whilst on a train, or visiting the bathroom (did I just write that?). People are busy. You must have a website that loads fast and that is easy to read and navigate on the average iPhone.
So how do you know your website speed? How do you know if it's easy to navigate and use on a mobile?
Google has tools to measure both of these.
Google Page Speed Insights
Page Speed Insights (PSI) is easy to use, open the page, type in the URL of a page on your site and wait a minute or 2. The tool checks the performance of your site as if it was viewed on a desktop also on a mobile - you get a score for each. If you're not in the green (score above 80) then you have work to do. PSI gives you a list of issues that you can pass to your site developer for fixing.
[img]
PSI can report all sorts of issues, often images are oversize or haven't been optimized (compressed). You may also find cases where javascript and other assets have been loaded on a page, but were never used. PSI will tell you if HTML and CSS haven't been minified.
Following best practices, you'll want to check each of the posts in your blog and aim to make the PSI score turn Green for each one.
Google Mobile-friendly Test
The mobile-friendly test is just as easy to use as the PSI., just give it the URL of a page you'd like to test and it does the rest.
[img]
If your page isn't mobile-friendly, you'll get a list of things to fix. Time for your developer to get to work.
If you configure Google Search Console (GSC), it will periodically crawl your site and check each page and each of your blog posts for mobile friendliness. Issues fall into one of 3 categories:
Text too small to read
Clickable elements too close together
Content wider than screen
Once your posts and pages have been fixed, you can ask GSC to validate your changes and after a few days you'll get a notification of the outcome.
If you have a poor user experience, then your Google rankings will suffer. Google states that both site speed and mobile-friendliness are ranking factors. If as a result, your content doesn't rank highly in the search results, then your blog traffic will suffer.
Building for mobile 1st and speed
Many webmasters use WordPress and then install their favorite theme. Often they will add many, many plug-ins. Over time their sites become slower and outdated.
Plan to update
Every few years you should plan to update your blog, keep the content and the structure, but ditch the theme and the plugins.
Start afresh. Find a new theme that provides as many of the features as you need built-in. Ensure it conforms to the latest protocols and best practices.
Once you've got a new staging site configured, bring in all your current content (there's a plug-in to do that, lol) and then tweak until it's just right for a re-launch.
Help!
Yes, it's often a very good idea to get some professional help with updates. Whatever you do, make sure you have a tested backup and that you build a staging site that you are fully happy with before touching the live site.
Step #5 Build relationships
Blogging isn't just about writing and publishing great content. There's much more to blogging if you want to be successful, you'll want to leverage relationship building.
If you are a lone blogger, researching keywords, creating content, publishing posts and checking search results, you'll have a tough time.
Blogs need backlinks and they need domain authority, without these, you are going to struggle in the search rankings against your competition. Getting backlinks is going to rely on, at least for a large part, your ability to develop relationships with other webmasters and bloggers.
Who should you build relationships with?
Relevance is key. You want to build relationships with other website owners who blog in your niche and close to it.
If you are blogging about growing vegetables, then there's little point in getting links from a website that specializes in blogging about sewing machines.
On the other hand, a positive relationship with a blogger who has a site (and traffic) that cares about soil and how to improve its quality might be a great fit. Another might have a site about attracting insects to aid pollination. Another, a site about organic pest control.
So put on your thinking cap and head over to google.
Build a list of 100 sites that you can see fit within your niche, build a spreadsheet and add contact details for the webmaster of each site.
If you run short on google, try searching for 'top XYZ blogs".
Once you've done there, back to google with "best XYZ blogs".
Analyze your list
You might like to take the website list and run it through ahref's bulk analysis to get the DR, traffic and keyword statistics to enable you to remove some candidates (probably website(s) with low DR, negligible traffic and low numbers of keywords).
Those ahref stats can also help you prioritize your relationship building efforts.
Any blog with a DR over 60 and a healthy amount of traffic (a minimum of 2K visitors per month) and a nice volume of keywords (>1K) would be a great prospect.
When you have your completed blog prospect list, you'll want to make contact and start building a relationship.
How to build relationships with bloggers?
The 1# thing to remember is reciprocity
You need traffic. Your network of bloggers and webmasters also needs traffic.
If you want to keep productive and beneficial relationships with these key contacts, you need to make sure that you do to them as you would want them to do to you.
Visit their blog regularly. Check out their recent work. Visit their social media sites, see what's popular, comment and if posts are worthy, you can help them with a few shares and likes. Always add value, don't take the easy route with comments like "great post" or "wow, that's awesome".
Join their mailing list, reply and join their conversations. (This will also be great research for you to see how someone else runs their email campaign).
Link Requests
Once you've built some great relationships with other bloggers, you'll want to keep in touch and talk about what you're working on. Keep other bloggers informed about articles you are working on, the angles you're covering, the research you are conducting and anything else you think will get them interested.
When one of your articles is freshly published, you'll want to tell the world of course, but you will also want to suggest to your network of webmasters and bloggers, that they should read your post and if they think their readers would find it of value, they might promote it to them, including a link to your post from their website. They could include a link to your articles in their regular newsletter/emails to their subscriber list and they could even be inspired to write articles of their own that builds upon (and links to) yours.
Articles promoted in this way can draw a lot of attention and get a huge traffic boost.
Guest posts
When you've spent a huge effort creating a killer piece of content, you need to do whatever it takes to get people's eyes on it. Part of this is link building.
Remember, your insightful, well-researched and expertly written post will only be found in the search engines if you acquire enough backlinks to be competitive.
Your website is nothing without links. Search engines won't care about most of your efforts unless you get those backlinks.
Guest posting relies on an exchange of value to build links. Most webmasters, especially for high authority blogs, get many guest post requests per day.
Many expect to charge bloggers for this opportunity. Blogging is, after all, a business.
If you have a great relationship with a webmaster of one of these high authority sites, you might find that the price is more reasonable for you to guest post on their blog. If they have shown interest in your content previously, they might even allow you to post for free - they value your content.
Guest posting involves writing even more, and the post doesn't even appear on your site. But the post needs to be of high quality (like everything you do). The upside is worth the effort.
Guest post benefits
One of the great benefits of guest posting is that you usually control the topic, the anchor text (so you can include your keywords) and the URL of the link. You usually get to place additional links to authoritative sources within your post (increasing your post's relevance and authority). So this is yours, you ensure the link has the right context and you can ensure the topical relevance of the article.
The other major benefit of guest posting is that the blog owner will usually promote their new posts, they will get shares on social media, they will get traffic from their mailing list, etc, and all without any further work on your part!
Growing links to your blog, to the content as well as the home page, will improve your rankings in the SERPS. And better rankings lead to extra blog traffic.
Conclusion
As you are probably well aware, running a blog is a lot of hard work and requires the development of many skills, from SEO and copywriting to building and fostering blogger relationships.
I hope this article helps you in your quest for more website traffic.
Graphene Digital Marketing are here to help grow your business, drop us a line if you have any questions.
Disclosure: This post does not contain affiliate links.