What is referral traffic? (Referral traffic meaning)
Every webmaster wants more website visitors. It allows them to make more money and get a return on their investment. Referral traffic is one type that should be in your portfolio, and having more referral traffic is a worthwhile goal to strive for.
Referral traffic is a type of website traffic that comes from websites that offer links to other websites. When someone clicks on a link on one site through to another website, they are referral traffic!
Bringing traffic to your site with a referral is how the web is designed to work. The referring link, as well as bringing traffic can also pass SEO benefit in the form of "Link Juice", and more referral traffic is more link juice!
So most traffic could be considered as referral traffic (apart from where someone types in a URL) - when analyzing traffic, a more granular breakdown is more useful.
Types of website traffic
Google Analytics (GA) breaks website traffic down into 4 channels or sources.
Direct - this is when someone get's to your page without any browser link being clicked
Organic Search - a link was clicked in the search engine results (organic web traffic)
Referral - A catch all for all other traffic
Social - a link was clicked on one of the social networks
So when we are looking to increase referral traffic, we are typically talking about traffic that isn't direct and isn't from the search engines.
How is Referral Traffic Tracked in Google Analytics?
If you want to analyze your referral traffic, you'll need to install the Google Analytics code on your website (and create a google analytics account). Google provides a resource to help you. If you have a WordPress site, there are plugins that can install the tracking code. Another alternative is to use Google Tag Manager (a free tool) to manage your GA tracking code. Likewise, it's easy to add Universal Google Analytics and GA4 To Shopify.
Once you have installed the GA software, visits to your site will be tracked and after some time, you can examine the results and analyze each type of traffic including referral traffic.
How is that (tracking) done?
Well, when someone arrives at your site from another, the HTTP Header (one of the first messages your web server will receive from the visitor) will contain the referrer, the place they are visiting from.
This information is collected by the Google Analytics tracking code and sent back to Google and saved as part of your Google Analytics data. This data can then later be analyzed and displayed.
How to examine Referral Traffic in Google Analytics
Head to Google Analytics and select the correct account and domain.
The referral report
Click on: Reports -> Acquisition -> All Traffic -> Referrals
You'll see a referral report, something like this:
In the table under the graph, you have a line for each referrer, for each website that gave you referral traffic.
As you work on increasing your referral traffic, you can check this referral report to measure your progress with each referral site. They will enable you to understand the impact of your campaigns on various sources, social media traffic, etc.
UTM Parameters
If you want the finest grain understanding of where your referral traffic comes from and which traffic is responsible for your conversions, you might consider deploying UTM parameters.
Here's an example:
https://example.com?utm_source=newsletter&utm_medium=email&utm_campaign=spring-summer
UTM parameters are placed in referring URLs (a URL that refers to your website). These parameters are markers that mean something to you, but they are tracked by Google Analytics so that you can see them in the Source/Medium report.
You can find out more about UTM parameters and a URL builder on the Google Analytics Help website.
6 Steps to Increase Referral Traffic
So far we have explained what referral traffic is and how to measure it with Google Analytics.
Since the most important goal of every webmaster is to increase quality traffic to their website, we will share tips to increase your referral traffic. More referral traffic meaning more chances to establish new clients, is important to almost every website.
Social media is just as popular as ever; Facebook, TikTok, Instagram, Twitter - are just some of the most popular platforms.
What's going to work for you?
With so many social media platforms available, it's tempting to go after them all. To create brand recognition, generate huge interest around your latest product, and industry influencers to help make your messaging go viral!
If you do this, you'll need very deep pockets.
For a company like McDonald's or Coca-Cola, this is an option. But for most marketers, driving direct sales is much more important than brand recognition.
Most businesses need to focus on key social media channels. Using Google Analytics, you can see which social media channels are bringing you the most referrals.
You'll want to decide if the current best-performing social media channels are the right ones for you to invest in. Do they attract your target demographic? Do they have your ideal clients?
Facebook, for example, might not be the best place to invest your efforts in marketing exclusive vacations for the 21-25 year age group. They just aren't going to hang out there. Spending money marketing to this group on Facebook wouldn't provide good value - you might be better off looking at Twitter or TikTok.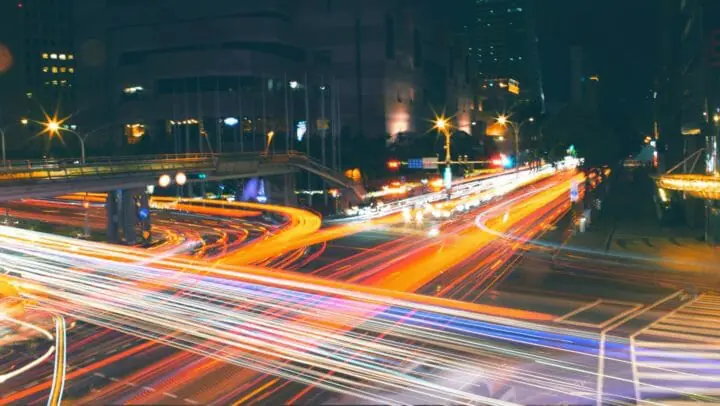 Step #2 Start Guest Blogging
Your company should already have a blog. A regularly updated blog with content driven by a plan is a killer marketing asset. You can create articles that generate lots of interest in your products, customer stories make great content. Blogs allow people to comment and ask questions, your blog post can start conversations in the comments.
Guest blogging can send more visitors to your site, more referrals.
How guest blogging works
You contact the webmaster of another site. One that's related or relevant to your industry (but that's not a direct competitor).
You offer to write an article for their website. You pitch the subject or offer a selection.
In return for writing this valuable content, the webmaster usually allows you to place a link back to your site. You can usually insert a number of additional links to authority sites to make the post seem more natural.
The Value Exchange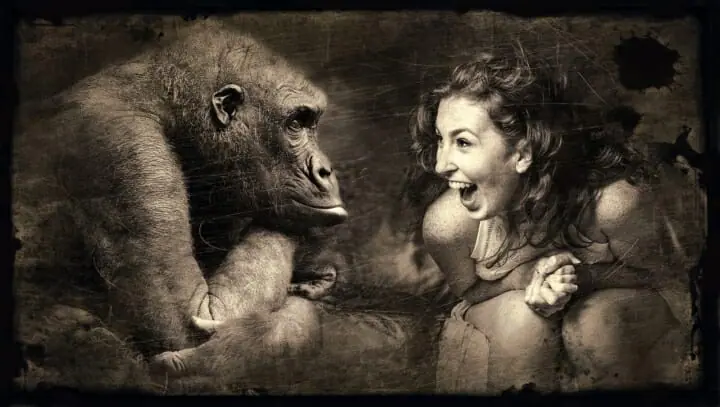 Often the exchange of value (they get quality content written by you, you get a backlink to one of your blog posts) is sufficient, you get the post for free. But many webmasters with authoritative sites won't be so generous and they may require some payment.
The links you get from guest posts are valuable in two ways.
Referral Benefit
Firstly, the guest post can provide more visits to your website, boosting blog traffic, it's another referral channel.
SEO Benefit
Secondly, it will improve your SEO. More backlinks (links from other websites referring to yours) are a Google positive ranking factor, they improve how the search engines consider your site when displaying search results.
The better your ranking, the more people will visit your site.
The more website visitors you have, the more opportunities you have to get customers.
Step #4 Get Listed on Review Websites
Back in 2018, 87% of product shopping started online (source: retaildive.com) and with the effects of the pandemic, that figure has been pushed higher as heading to the retail outlets has been made less attractive.
One of the first things online shoppers do is to look for options, they want to see what's available, compare features and benefits and read reviews from people who have already made the purchase.
Because review websites are so popular early in the buying cycle, they can generate a huge quantity of referral traffic. They get your product directly in of your target audience. Great feedback from your existing customers will drive new sales and referrals to your website.
When you are looking to get listed on review websites, you should search for your competitor's products, create a list of the review directories and websites that they are listed on. You can get started by getting listed on these sites before looking for other opportunities.
Step #5 Post Infographics
A blog post containing text and photographs forms the majority of content on almost every website.
An alternative, that combines text and graphics is the infographic, it should provide a clear representation of the data and message you are putting forward. It needs to be fun and easy to scan.
The person seeing the graphic should be attracted to it so they spend time enjoying and not noticing they are studying it. An infographic should help convey a complex idea or set of instructions in a way that is easy to digest and that doesn't make the viewer feel overwhelmed.
Here's an example: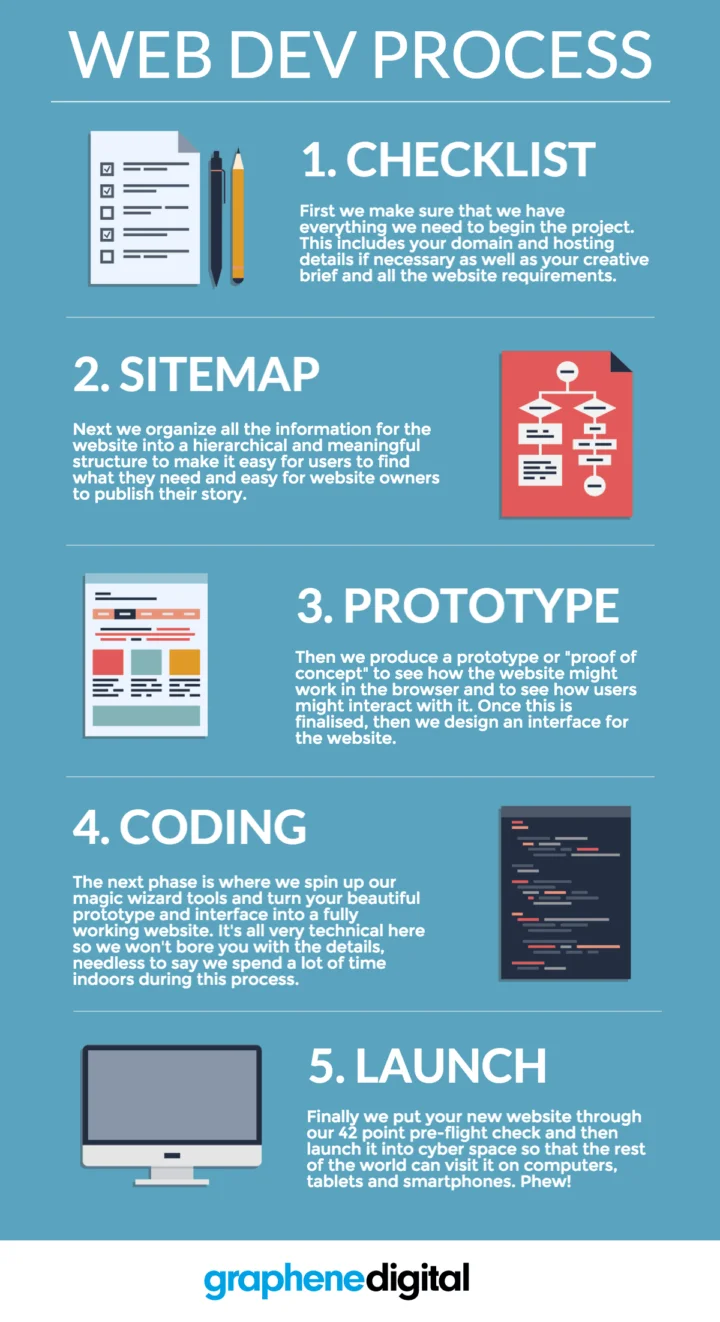 Step #6 Blog and Forum Commenting
Commenting on blogs has been a popular tactic to improve search engine optimization (SEO), most recently, the SEO advantages have been eroded as Google just sees blog comments as User Generated Content (UGC).
Where this still has value is in building your authority within your niche.
So how do we do this?
You need to build a list of industry-specific forum sites that you can focus your attention on.
Look at recent posts. Find an article that interests you or when you can provide valuable insights or where you have resources that could add value. Write a full, well-researched comment that shows the depth of your knowledge, where it makes sense, connects back to resources on your site.
It is unlikely that you will get any search engine optimization benefit from this, but what you will get is people reading the comments.
Visitors to the forum usually come looking for answers to questions or insights into problems. If they find your comment on a page, they may be impressed and click through to your website and the referral (link) has worked. Hopefully, they will read an article, check out your products and services, signup for your newsletter, and eventually become a customer.
Keep an eye on the Google Analytics referral reports so you can see how effective your comments are at driving visitors to your website.
Step #7 Get Your Website Listed in Online Directories
There are many thousands of online directory sites, you don't need your business to be listed on them all. You want to find those that are most relevant and that will drive the most referral traffic to your website.
Online directories specific to the locations where you do business are an excellent place to start. They will drive high-quality referral traffic to your business site.
Once you've completed your location-based directory submissions, next find all those specific to your type of business and/or your industry.
After those, you can then look at the best of the generic online business directories, which would be a website such as yell and yelp. These websites are country-specific, the best in the USA is not the same as those in Australia, so you'll need to spend some time generating a list (or googling someone else's).
US Directory Sites
According to Search Engine Journal, the following is an effective list of US directory websites:
BOTW (Best fo the web)
AboutUs
Spoke.com
Blogarama
Google My Business (GMB) (don't miss this website)
Bing Places
Yahoo
Yelp
Foursquare
Yellow Pages
Hotfrog
Superpages
MerchantCircle
Better Business Bureau
For many of these sites, you just create an account and add your business details, opening hours, website links, website blog links, company registration, etc. Some require telephone/text verification. Google my Business will want to go a little further to verify your business address, usually wanting to send a physical postcard to you as part of the process.
Most listings are free ($0), although many of these sites will follow up and will try to sell you a premium spot on their site.
Each of these usually allows at least one direct (but nofollowed) referral to your website, any traffic following the link will show up in the Google Analytics Referral report.
Local businesses and local search engine optimization
In addition to generating referral traffic, GMB, Bing, Yelp, and others are useful in other ways. They allow your customers to leave reviews.
GMB reviews are extremely important to businesses; they help drive more customers to you, they give you increased authority and trust, and are positive ranking factors for Google.
Getting a positive review on some sites isn't worth the effort, but getting them on a top website like GMB, Bing, and Yelp can be very valuable to your marketing efforts; visible written referrals are very persuasive.
For local businesses, those who serve customers from their location, an optimized GMB profile is a must-have (and it's free). It's the most important factor for local SEO. If your SEO efforts get you in the Google Map Pack for your chosen keywords, you can generate lots of local referral traffic.
In addition to these steps, never forget the power of social media marketing in getting referrals to your website.
Track your results with the Google Analytics Referral reports.