This definitive SEO guide answers 22 of the most asked questions about organic SEO and will give you an idea of what it takes to rank high in google's SERPS.
You've got the perfect website. Now what? SEO Services, Paid Adverts, cross your fingers, and hope someone finds your site?
You're a business owner and you want to get found on the internet. You've heard about SEO but you don't really know what it is or how to use it. Lucky for you, this article has all of your answers!
This blog post goes in-depth into SEO basics - what it is, how to use it, why businesses should care about it and more!
Here are answers to the most asked questions:
#1 Are SEO companies/services worth it?
Do you think SEO services are worth it? It can be difficult to know if they're a good investment for your business. The answer is that it depends on what type of company and service you need. Some companies offer inexpensive packages, while some charge thousands of dollars per month with varying degrees of quality in their work.
You'll need to measure your ROI in the medium to long term to know for sure.
#2 Are SEO keywords case sensitive?
The answer to this question is no. Keywords are not case sensitive, which makes the process of targeting them much easier.
#3 Are SEO tools worth it?
There are a lot of tools on the market today. Some are free, some you'll have to pay for and the quality of their service will vary as well.
If you're going to be carrying out SEO audits, then having access to these tools is worth it.
If you're in charge of doing your own SEO, then the amount and quality of free resources available online may be enough for what you need.
However, if you are a freelancer or an entrepreneur who needs to do search engine optimisation audits on behalf of clients from time to time – having access to some reputable tools, such as Ahrefs and Screaming Frog SEO Spider can help greatly.
One of the best ways to track your SEO progress is with tools that can show you which keywords you rank for, tell you how authoritative a page or whole site actually is, and/or interpret keyword density.
So are they worth it? It depends on how much use you will get from them and how much time they can save you. Again, ROI needs measuring for your use case.
#4 Are SEO courses worth it?
There are good courses and not so good courses. The good ones are worth paying for if you want to become proficient at search engine optimisation. The not so good courses are a waste of time.
You need an up to date course, this is highly important. The main reason is that an older, or even a fairly recent SEO course will teach you practices and techniques which may have been outdated by the time you study the course. Some aspects of SEO are constantly changing.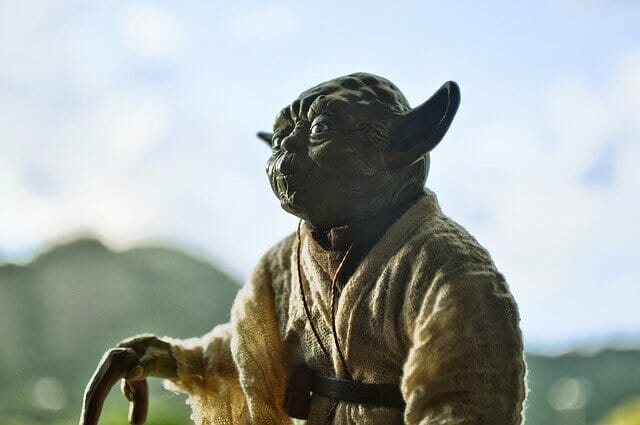 The best courses are probably a combination of videos and live coaching. Gotch SEO provides just such a service, it used to be an academy program but has recently changed to provide more interactive coaching. It's run by Nathan Gotch and he's a brilliant teacher of SEO techniques and practices.
#5 Are SEO and SEM the same thing?
Great question. SEO stands for search engine optimisation and SEM is search engine marketing.
With search engine optimisation, you are working to get ranked only in the Organic search results. Whereas, with SEM, you use both SEO and Paid Ads to gain more visibility.
What are SEO meta tags?
They are bits of HTML that are in a web page, but they aren't displayed but instead, they are used by search engines to understand your intentions with the page.
The keywords meta tag is no longer of any value after being stuffed with keywords by SEOs.
We do have two valuable tags (from a search engine optimisation view)!
The meta description is important. Google (usually) uses the text in the meta description when creating the text that goes into a search result.
You want it to describe the content or purpose of the page. You want to ensure it makes the reader want to click on the search result and to visit the page, so use curiosity to drive clicks.
The next valuable meta tag is the title tag. It is often used by search engines to generate the title of the page in the search results. So with this tag, you need to think of what will set your page apart from the competition.
#7 Can SEO be automated?
Search engine optimisation is a labour-intensive process, but there are some automated tools that can help. Doing it manually is recommended with a great deal of research and understanding, however, automation has its place when you need to scale or want to spend your time elsewhere.
Tools to help automate parts of your outreach campaigns are very useful as are tools to help with the analysis of a clients website.
Using these tools isn't really automating SEO, there's relationship building (between the SEO expert and website owners) that can't be automated plus there's planning and execution that can't yet be automated.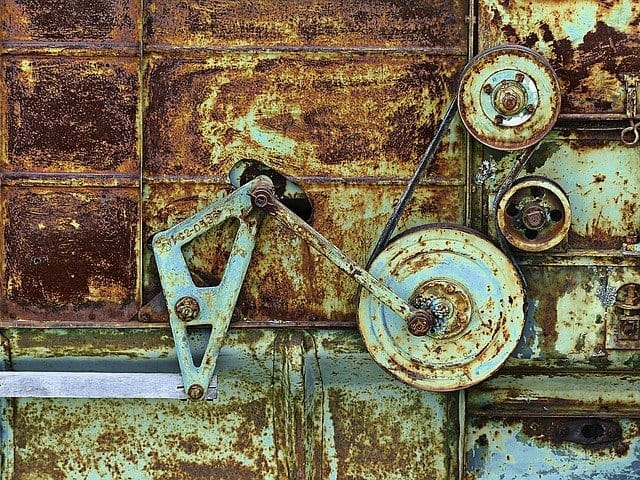 #8 Can SEO help your business?
SEO Can help many businesses, but not all. And if you are in a very competitive niche then SEO might be too expensive to be worthwhile for your business.
SEO works well for businesses that sell products and services that aren't impulse buys. For SEO to benefit your company, your prospects need to go through a funnel that includes education/research about the problem and solutions, comparing the various solutions/products/services that are available and then finally buying.
So how does SEO help your business? It brings qualified prospects to your website and once they are there, it's the task of your website to convert them into leads and then to customers.
#9 Can SEO work for youtube?
Yes! SEO can work for YouTube videos. The key is to write good titles, tags and descriptions - all of which are important for YouTube in the same way they're important on Google's search engine.
The person who has uploaded a video could also optimise it by adding relevant keywords/tags before uploading them so that when people search those terms there is a chance that their video appears in the results.
#10 How does SEO work?
Firstly, a website needs to have content that someone wants to read, watch, listen to or to use. This is what we call a linkable asset. This isn't Search engine optimisation, this is having something that solves a problem for a potential visitor.
Next, the website and its linkable assets need to be optimised. On-page optimisation is required. This makes sure the website, its structure and the individual pages contain the right keywords, the right HTML tags and the right metadata. It's also a good time to ensure that internal linking is structured and not completely haphazard or worse non-existent.
Once the website has been optimised, the next step is to analyse the gap between where it currently appears in the search engine ranking pages (SERPs) and where you want it to appear. This analysis needs to compare the backlink profile of your site against that of your competition.
A plan for the link building and any new content that is required is made and then the plan is executed at a steady pace (you don't want to get all your links on one day, that would be suspicious to Google).
So that's the short version.
#11 How do SEO and Adwords work together?
If you look at a Google search results page, you'll notice that the top few listings are ads.
Adwords is Google's advertising service and, when used in conjunction with SEO, can help you increase your website traffic and visibility by paying for a higher spot on search engine results pages (SERPs), above the organic results.
Some users of Google want to skip the Ads at the top of the SERPs and head straight for the organic results, those that Search Engine Optimisation has an impact on. They know that companies pay for ads and would rather have the 'real' results rather than the paid ads. Little do they understand that the organic results aren't quite as natural and untouched as they may imagine.
So SEO and Adwords work together to maximise your chances of getting in front of prospects.
#12 What keywords should you use for SEO?
Keywords are used in several places, they can be found on your web pages and just as importantly, they can be found on pages that have links to your pages.
Each page on your website will have a unique set of keywords or phrases, but these should be built around a plan. To avoid potential issues such as keyword cannibalisation (this is where you have several pages that share the same keywords).
Your keyword plan should identify the primary and long-tail keywords for each of your pages. But what keywords should you be targeting for each page?
Keyword research is required to determine the most effective keyword sets. You can use Google's Keyword Planner, which is a free tool from Google.
There are several types of keywords to consider, including the following:
- Keywords that will drive traffic and purchases (high volume) such as 'fashion trends' or 'kids clothing'. These words often have higher competition though so it's important to do proper keyword research before targeting them.
- Long-tail keywords to support the main keywords (low volume) such as 'best women's purses' or 'kids winter coats'. These keywords often require less research and competition is low.
- Keywords that are related to your business but not directly sold (medium volume). For example, if you're selling fashion products online, then the keyword "fashion trends" might be worth targeting.
Once you have created a plan of what and where the plan needs to be implemented. The pages and articles need to be SEO optimised, using a tool like Surfer SEO can be a great help when you want to write content that will rank on the search engines.
So now we have our website, built on a keyword and content plan. The next area to look at is the inbound links (or backlinks). Google will give more weight to a backlink if it is contained in a piece of content that is topically relevant to your web page. Google will look for similar keywords on the linking page, if the similarity exists, then the link will be considered favourably.
#13 What do SEO specialists do?
They work hard!
An SEO specialist does keyword research, content planning, they can manage content writers (or agencies), they analyse backlink profiles and create link building campaigns, they may perform outreach themselves or hire help to do it for them. They create reports, track progress and implement the campaigns.
#14 What is SEO marketing?
SEO marketing is the process of using SEO techniques to market a business.
This can include things like keyword research, backlink management, content planning and so-called "onpage optimization" (optimizing the actual web page). It also includes outreach campaigns in which your marketing team reaches out to bloggers or other site owners for links.
#15 When did SEO start?
SEO has been around since Google's inception, but it wasn't until the late 1990s that SEO became "a thing".
It was around this time that people started to realise just how important search engine rankings were. This is when individuals and companies started building their first web sites with an eye for marketing them in order to rank on Google.
#16 Best time to consider SEO? Is it when building a website?
The best time to consider SEO is before you start building your website. It's a very good idea to have a content plan to inform the structure and design of your website.
Your content plan may group together articles into categories that you then map into silos. Each of your silos may offer a lead magnet that's in your content plan.
Your sales email sequence may refer to articles/posts that are also in your content plan. Your website can be structured to support the content plan and to improve the SEO.
#17 What are the SEO implications when redesigning a website?
If your redesign is a superficial facelift then the SEO implications are minimal and you'll want to be focusing on improving the user experience (which can help your SEO).
If you're redesigning your website's architecture, then the SEO implications are more complex and will vary depending on what new features you've included in your design.
When changing your site's structure, you need to ensure you're not losing any of the link equity you've earned from your old site. You can do this by setting up 301 redirects to indicate that the old URL has now moved to a new address.
#18 What happens to SEO when changing your domain name?
If you really need to change your domain name, you'll need to 301 redirect the old domain to the new one so that all the link equity goes from your original domain to the one on the new one.
If you are a local business with many citations, you'll need to ensure that those that have a reference to your website (which will be most of them) are updated. Your Google My Business page will also need updating and your domain will probably need to be re-verified.
#19 Where do you get backlinks for SEO?
There are many sources to get backlinks but white hat methods of getting backlinks all hinge on having a high quality linkable asset that other webmasters want to link to. This may be a blog post, an infographic or something else you've created.
Once you have a killer linkable asset, you then need to approach webmasters on other sites in your niche and explain the value this might be able to bring to their readers.
This type of link building is well within the Google guidelines.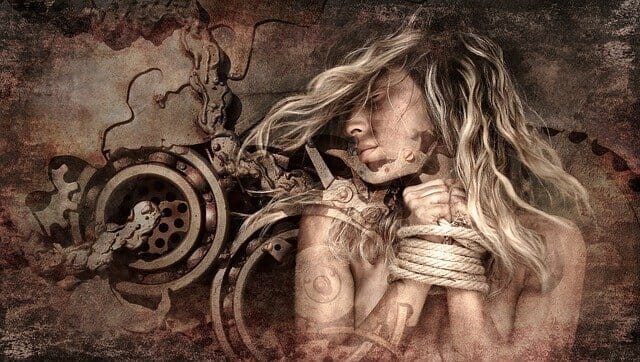 An approach that's more frowned upon by Google is guest posting. This is where you contact webmasters within your niche and ask if you can write an article for them and in this article, you place a link back to your website. Sometimes the link is placed contextually and with other opportunities it is in the form of a bio section, at the end of the article, containing a link back to your home page.
A popular white hat method of getting links it to find an authoritative site in your niche and then use a tool to examine it for broken links. You find these broken links and then create. content on your site that would be suitable for the broken link to point to, lastly you approach the site's webmaster. You explain the situation and direct them to the suitable replacement content on your site.
This type of link building is within Google guidelines, but it will take time and patience on your part.
Next - Look up HARO link building for another method ... and then the skyscraper method.
Falling well outside the Google guidelines is the practice of buying links. Offering webmasters money in return for a link.
#20 Which is the best WordPress SEO plugin?
I'd re-phrase this question, "which WordPress SEO plugin is best for me". Why? Well there are many different SEO plugins available and some might be right for you, it depends on how much work you want the plugin to do, how configurable you want it to be, how many features you need and your budget.
Yoast is very very popular and does a great job. But if you are SEO aware and want to do things your way, then RankMath Pro is a brilliant option. RankMath is extremely versatile and allows the ultimate level of configuration.
#21 Why is an SEO audit important?
An SEO audit is a crucial step in the SEO process. It allows you to identify any potential flaws with your online presence that could be costing you ranking positions and traffic.
It's worth noting that many people confuse audits with optimisation - they're two different things! Audits check for existing problems; optimisation looks into possible future improvements which might help boost rankings now or further down the line.
#22 What is link equity?
The amount of value a website has. It's the number and quality of links pointing to your site. Link equity can be increased by making more high-quality, relevant inbound links or decreasing low-quality outbound links - including those that are no longer relevant to your site.
If you're a business owner and you want to get found on the internet, I hope this article answered some of your questions.
If you are interested in getting started with our team, please contact us today for an initial consultation.
Thank you so much for reading - we hope that the next time someone asks about SEO, you're able to offer them some answers they didn't know before!