We have all heard that we should have a blog on our business website and that we should be blogging. Do you really need a blog? And why?
Well, we know a blog can work wonders for your business. Yes, they require a bit of work, but the payoff can be well worth it. In this article, we will run through 8 reasons why you might want to think about including a business website blog on your site.
According to multiple studies and research, it costs 7 times less to get an existing customer to buy from you again than to find a new customer. This is why it is really important for every business to keep in touch with its existing customers and have ways to bring them back.
You want to build and nurture a relationship with your customer base so that your customers feel a connection with you.
It is impossible to build a relationship if all you do is sell. If this is the case, people will very quickly decide that you only show up when you want their money. This is not what you want to happen.
You can benefit immensely from communicating with your customers even when you are not selling anything. When you build a relationship with your customers, you can ask them for feedback, testimonials, referrals, ideas and much more.
Content marketing provides a great way to developing and sustaining a relationship with your customers. Content marketing is a marketing approach focused on creating and delivering relevant and valuable content to attract new customers and keep existing ones.
A business website blog is one of the best ways to deliver great content and create a relationship with your audience using your website.
A blog offers a number of other benefits:
1. Improved SEO for your website
Search engines are always looking to deliver the best possible user experience, and a big part of that is providing the most relevant and up-to-date content to their users. Search engines love frequently updated blogs. Among other things, search engines rank pages based on how recent the content is. A business website blog is an ideal platform for producing regularly updated content.
Inbound links (or backlinks) are one of the tools search engines use to determine how valuable a piece of information is. If your business website blog is interesting and relevant, you will get people talking about it and pointing (linking) to it, which lets a search engine know that what you posted has a lot of value.
A business website blog positions you as an authority in your industry. People assume that having a blog means that you have something to say and know what you are talking about.
A business website blog can also help you build trust. People love to buy, but hate being sold to. Sometimes your prospects want to get more information in a relaxed atmosphere and a blog is one of business tools that will allow you to deliver just that.
When people see a regularly updated business website blog, they start trusting you more. An established blog with a number of posts is very different to a one-time ad. It is one of the business tools that shows your prospects that you are invested and committed to your business and your industry.
Having a blog also builds loyalty. On a blog you can show people not only your expertise but also your attitude, responsiveness and personality. You can show that you care about your audience. On a blog you can answer questions, provide tips and deliver value in a number of different ways.
When you post a blog and someone shares it, there is much more involved in this act than just a click of a button. When your readers share your information, they basically endorse you to their friends. This is as if they were saying: "I know this business, I use it and it is legitimate." If someone asks them about you, they would be more compelled to say good things about you and serve as an ambassador for your brand.
3. A blog gives you more ways to be found online (another page to be indexed by Google)
Search engines rank individual pages. Every time you write a blog, you create a new page that can be discovered by search engines. Every blog post is a new opportunity to rank in the search engines for a keyword or a phrase.
A business website blog makes it really easy for your customers to share your content.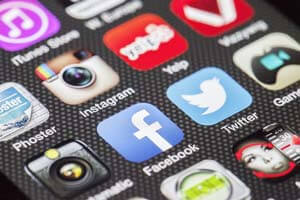 When you publish a new blog post, you can also share it on your social media pages.
Other people can share your content on their social media channels usually with just a click of a button. This can dramatically increase the exposure of your business. If your content is great and people love it, it has a chance to go viral and bring you more customers than you could have hoped for.
You can also post your own blog content on your own social media channels, which helps when you don't know what to post next on your social channels.
You can create content once and use it multiple times.You can simply share what you already have or you can transform a piece of content into different formats. For example, you can turn text into a video, audio or an infographic, and share it all through social media.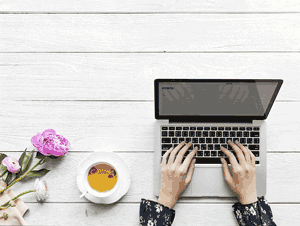 Some business owners are afraid to share the same content in different places. This is a big mistake.
Firstly, different people frequent different websites and social media platforms. Someone may miss an email blast from you, but they will see your post in their Facebook feed.
Different people consume information in different ways. Some people prefer video and skip text. Some do the opposite: they love to read, but they wouldn't watch a video. When you create a piece of content in different forms, say, a text blog, a podcast, and a video, you are maximizing your chances of reaching as many people as you can.
Your loyal fans won't leave you if they see the same piece of content several times. All they are going to do is think "I've already seen this.".
Think about a situation when you've learned for the first time about a new product that you cared about. You probably were really interested and excited. What happened the second time you heard the news about the product? You've said to yourself: "I already know this." You didn't stop being fond of the product. You simply dismissed and skipped the news the second time. The same thing is going to happen when you share your content multiple times. It won't hurt your brand perception among your loyal followers.
5. Convert traffic into leads
Having a regularly updated blog builds trust and relationships with your following.
Your blog gives you an opportunity to talk to your prospects and customers at length in any format you feel is appropriate. This is something you can't do in a short advertising message.
Different advertising platforms have different restrictions when it comes to the number of characters you can use, the amount of text, pictures, calls to action, things you can and can't do, and so on.
This is not the case when it comes to your business website blog. Your blog is yours. You can do whatever you want. If you know that in order to make a buying decision your prospects need to learn a certain number of facts about you, you can provide these facts the way you see fit. You do not need to care about the length of a blog and other things that you'd care about if you were publishing a post or an ad on an external platform.
On your business website blog, you can also have any calls to action and any pieces of content you want. If you'd like to build a list, you can create a lead magnet and ask people to opt-in to your list.
You can design your blog to drive people to a free consultation, an opt-in, a free download in exchange for information. You can have pop-up windows and content boxes on any page of your blog. All these tools can help you not only build a better relationship with your audience but also generate new leads for your business.
6. Direct marketing to your audience
Whether someone subscribes to your blog or connects to you via a social network, from this point on you can communicate with them directly.
This means that you can interact with your audience virtually for free. Sure, you'll have to invest in a CRM tool or email marketing software, but these costs are minimal compared to the costs of prospecting and advertising.
You control what, when and how you send to your list, and you can do this quickly and easily through a blog. If some social media platform changes its rules or gets an attack from hackers, you will still have your list of customers and be able to communicate with them whenever you want.
7. Cost-effective marketing
Apart from the time involved to write and create content, if you do write it yourself, it's free, and can serve as a long-term asset for your business to build awareness and branding.
When you advertise your business, you constantly need to be inventing new designs, new graphics, new slogans and headlines. With your blog you can have a template created for you once, set it up once and you are done.
Sure, you do need to create content on a regular basis, but it's still very cost-effective.
If you don't have time to create content yourself, as long as you can create a great brief, it's worth seeking out reputable content writing services to provide the final copy. Even with the additional spend, well-targeted content is still a great investment.
8. Audience insights
Using business tools such as Google Analytics you can see what your audience reads, what it is interested in, how much time people are spending on different pages of your website and so on. You can also see popular and unpopular pages.
You can get a Google Analytics account and obtain this information for free.
Analyzing it can give you insights into what people are really interested in.
Based on this information you can develop ideas about what you can do better to communicate with your audience to build a lasting relationship and grow your business with your business website blog. Through analysing your Google Analytics, if you see interest in a particular topic or blog post, you can go into more detail and produce more content on this topic, so you can provide more value to your readers and continue to nurture the relationship and trust with them. Through reading this content, when done correctly, your readers will have you at the top of mind when they need the services that you offer.
Get your business website blog working for you.
As you can see, having a business website blog offers your business a number of advantages. Search engines also love blogs and having a blog can greatly improve the SEO of your website.
As mentioned, having a business website blog does require a bit of effort, but the rewards can be great. If you haven't done so already, you should definitely consider adding a blog to your small business website, and including it in your overall digital marketing strategy.
Don't forget that your blog is going to need images, here's an article on where to find free website images that will help get you started.