In an ideal world, all your leads would turn into clients, and all your clients would continue buying. Lead nurturing wouldn't be needed and everyone would have a unicorn in their garden ...
Of course, it doesn't work like that. Converting prospects into clients requires not just hard work, but smart work, while your existing clients may lose interest if they feel they're just numbers to you. At every stage, you have to nurture them.
Lead nurturing - Your Prospects
Most people today want to buy rather than be sold to, which means the sales funnel is based on nurturing them into a position where they choose to buy from you. You need a campaign where each stage is targeted at a specific point in the buying cycle.
It starts with engaging your audience even before you advertise, especially through Facebook and other social media. Identify and engage with users who are talking about needs or issues you can solve, helping you establish their buying intent and sow the seeds for your ad to catch their attention.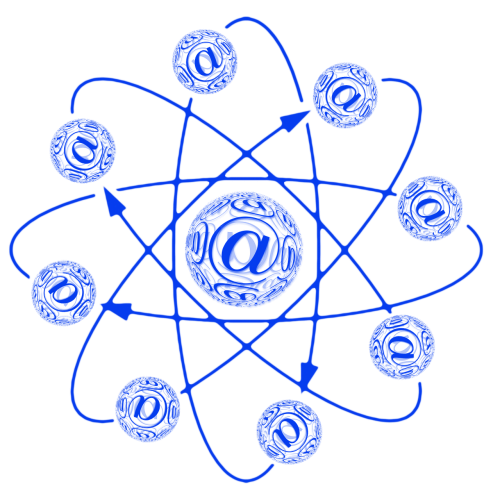 Once a prospect has expressed interest, e.g. by signing up to your mailing list or making an enquiry, you can supply them with regular updates and information. For example, before you run a campaign, prepare a series of emails appropriate for various stages of the journey, offering information to help them decide to buy from you.
Of course, not every contact will need to buy from you straight away. This is especially true if your offer is something they won't want on a regular basis —building a website, say, or putting in a new bathroom.
The problem is, by the time they're ready to buy, they may have forgotten about you. To stay in their thoughts, offer something of specific value on an ongoing basis. For instance, if a contact has read your blog but isn't yet ready to buy, post a series of blogs with that particular contact profile in mind and market it to that segment.
Nurturing Your Clients
It's well known in the marketing world that keeping a client is far more cost-effective than getting a new one. Yet so many businesses fall into the trap of putting all their efforts into prospecting and ignore their biggest asset.
Lead nurturing: The single most important factor in nurturing your clients is to keep in touch. After all, if the only contact is when you invoice them, they're going to feel no sense of loyalty to you, and you won't know how to improve your appeal.
Face-to-face meetings are ideal, if possible, but it's also important to speak to your most valuable clients through your online content. Create content that's going to offer them value, as well as continuing to engage them on social media.
It's also important to make your clients feel special. Respond and share their success stories, or you could offer customer-only webinars or events. Remember, the ultimate goal of the sales process isn't to convert prospects into clients, but to convert clients into advocates.
These are just a few of the steps you can take to nurture your clients and prospects.
What exactly is lead nurturing?
Lead nurturing is the process of retaining leads and converting them into customers. The goal is to maximize conversion rates, so you need to maintain a balance between making contact with prospective buyers without being too intrusive or aggressive. To understand how lead nurturing works, it's essential that you familiarize yourself with all the stages of this marketing strategy.
What tools are used in lead nurturing?
Lead nurturing is a type of email marketing campaign. There are several tools that can make this task easier and most bring a high level of automation to the table. There are two main categories, all singing and dancing CRMs that include email marketing and then dedicated email marketing platforms that do little else.
CRMs
Monday CRM
Hubspot
ActiveCampaign
Keap
Zoho
Others
Email Marketing Platforms
Using one of these tools, you can create personalized (semi) emails ahead of time and have them scheduled to send to people in your lead nurturing lists.
How do I create a lead nurturing email campaign?
Nurturing email campaigns are a great way to generate leads for your business. There is a science behind the perfect nurturing campaign, and it starts with an understanding of what makes up a successful one. But how do you create one?
Define Your Goals
We will focus on how to generate more leads for your business by nurturing email campaigns, so our goal will be to increase sales by generating more potential customers.
What do your ideal clients want to hear about?
You need to spend some time brainstorming what your ideal clients want to hear about (related to your sector). Do they need any solutions, or are you able to offer them some helpful resources? Spend time on this and come up with a few things that would be beneficial for your customers before continuing the email campaign setup process.
These ideas go into your content plan.
Use Google Alerts
Set up Google Alerts if you are not already using them. A Google Alert will email you when there is a new mention of your keywords online.
This free service can help provide relevant news in your sector that can be used in your nurture campaign.
Checkout Feedly
Feedly is a great place to gather newsworthy articles that you can share with your audience.
If you're not already aware, Feedly is a great service to keep in touch with the latest news in your industry. You can have them sent straight to your email inbox or RSS feed reader using their "Add Content" feature and then share these articles on social media for greater exposure.
With these methods, you will have lots of content for your Content Plan.
Work on your content plan
So far, the content plan is just a list of Articles to write and links to other people's resources that you think will be of value to your ideal customers.
Add a day column to your Plan. Assign each piece of content a day number.
Plan to have the Articles that you need to be written.
Create the email sequence
Create the email sequence in your favorite tool (listed earlier in this post).
Use an automation sequence in your tool. Have emails sent each day, use the plan already created to base the email around.
Remember, the email title is most important. Its job is to get the email opened.
The email content is what will get the subscriber engaged and excited about your article.
Every 4 emails include a section about a product or service with a Call To Action directing the reader to your landing page for that product/service.